In Save Your Nuts, crafty squirrels organize a tournament to challenge other animals in a physics-based competition for the ages. Make daring plays alongside your teammates, grab food power-ups, and tackle your opponents to steal their nuts in this wild multiplayer-focused party game!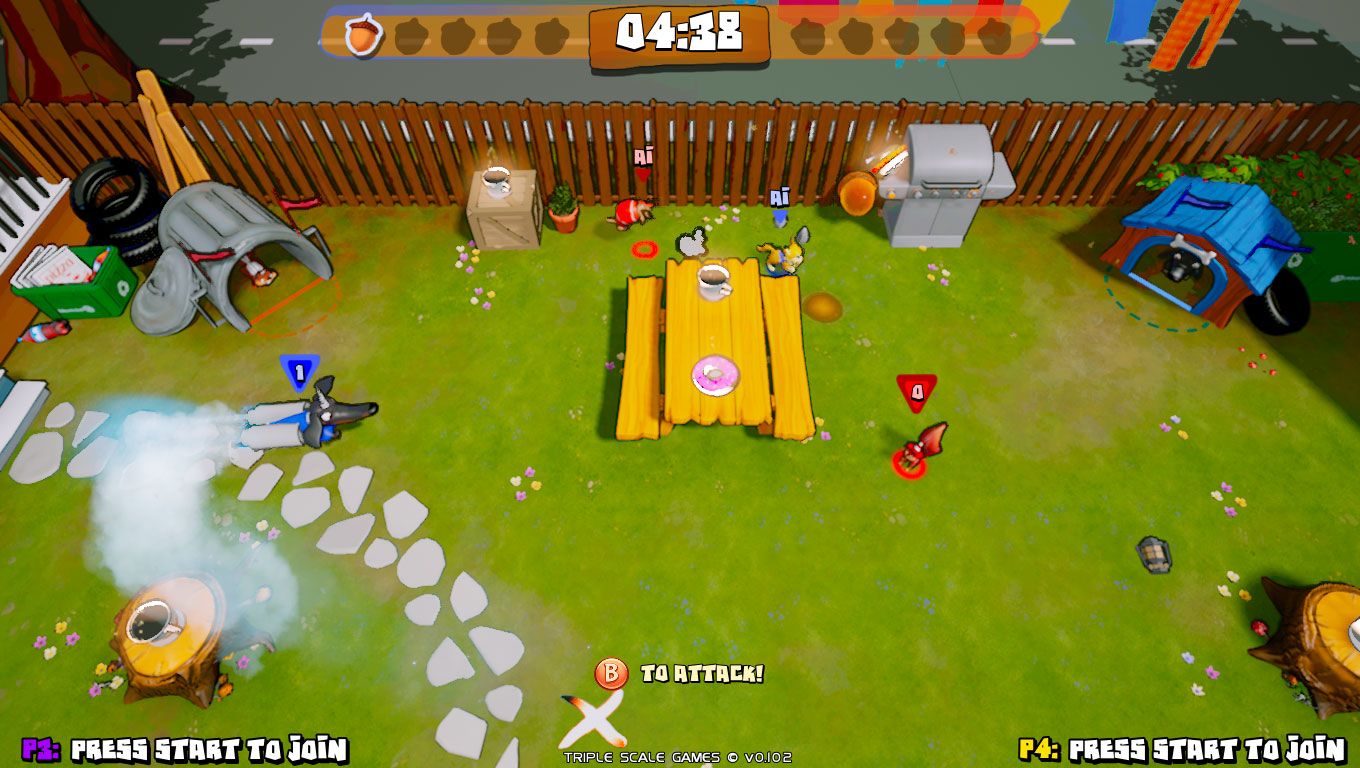 FEATURES
Couch Party up to 8 Players or bots
Buddy up with your friends in Couch Party mode, which supports 1-8 players and challenging AI-controlled opponents. Invent new strategies on the fly – and enlist your friends to unleash creative combos!
Customization
Customize squirrels, dogs and other animals with fun cosmetic hats, costumes and skins – and then flaunt your fashion sense on the battlefield.
Progression
Unlock new characters and weapons – and experiment with wild power-ups and level hazards to gain an edge over your opponents.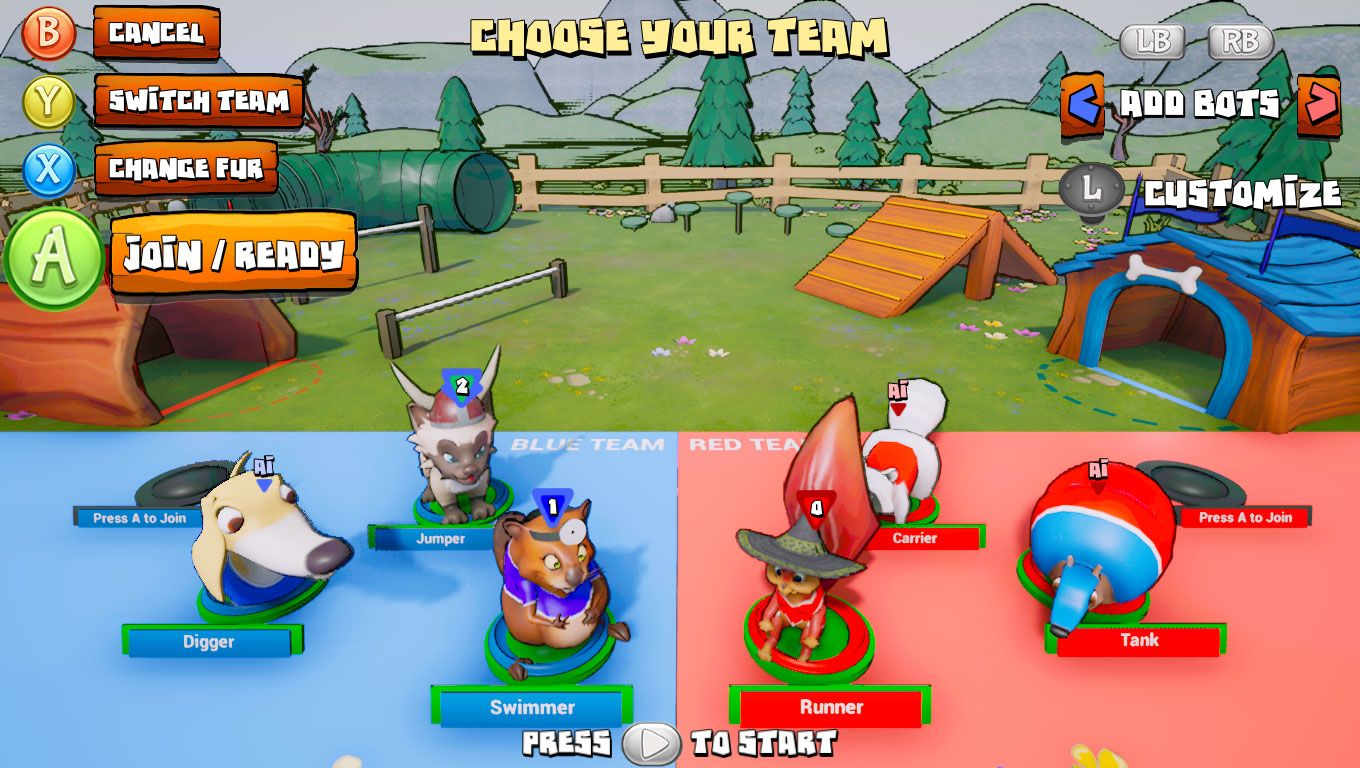 MODES
Capture the Nut
Collect nuts one by one before time's up! You have only 5 minutes to collect 5 nuts. Once time is up, the team with the most nuts wins the match. If the score is tied, then the game goes into overtime.
Thieves
Steal nuts from the other team's safehouse and fight for 5 nuts at a time! Those who enjoy hectic battles will love this mode.
Battle
Break the nuts of the opponent team and be the last one standing.
With simple and intuitive controls, new players can easily jump in and have fun! Easy to play, but hard to master. Want to win? You better know when to attack (or defend!), jump, shoot, pass – or choose the right power-up.
The online multiplayer is still under development, to try it, players can join the beta branch on Steam.
To activate the beta: Go to the property of the game in your steam library, go to the tab "BETAS" and select "onlinebeta- Try the online multiplayer".