Every member of the INDIEVISIBLE community can now suggest ideas and features do be implemented on the platform. It is simple, just add a new suggestion and save it!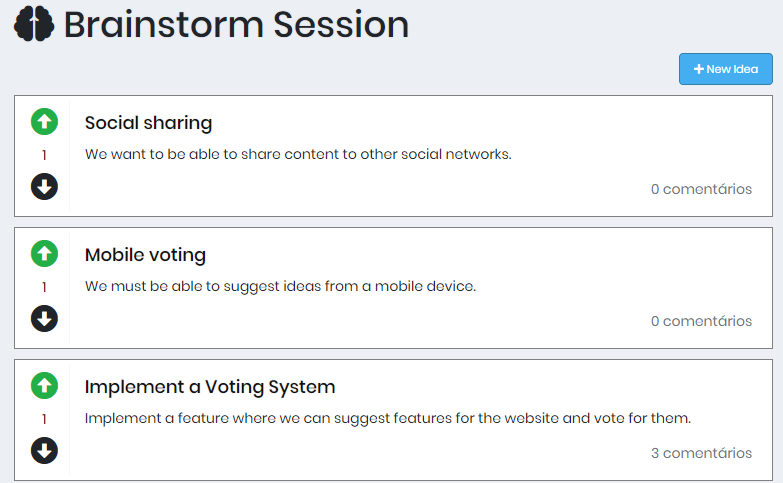 We also can vote for other people's ideas showing them we support them.
You can also create your own brainstorm sessions for your game ora gamejam theme. There is no limit!
Comments and discussions about the ideas are also present. Click here to keep the ideas flowing!