Hey, everyone!
Today we deployed the team assembly functionality with the recruiting feature.
It is pretty simple:
When you create a team, you must check the switch to "Recruiting", right above the member search field.

When you save your team, the platform will create a post on the main feed to tell everyone that you are recruiting: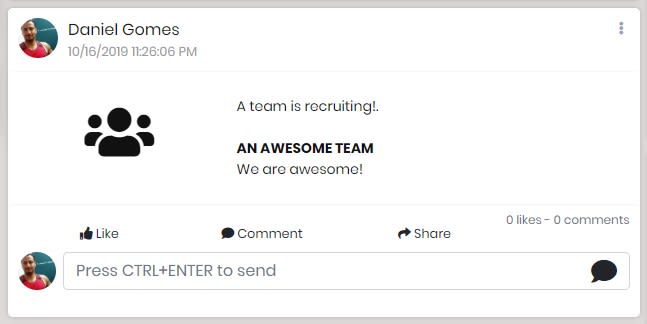 When a user visit your team page by clicking the announcement post or directly, it will see a candidate box for it to apply for a position on your team: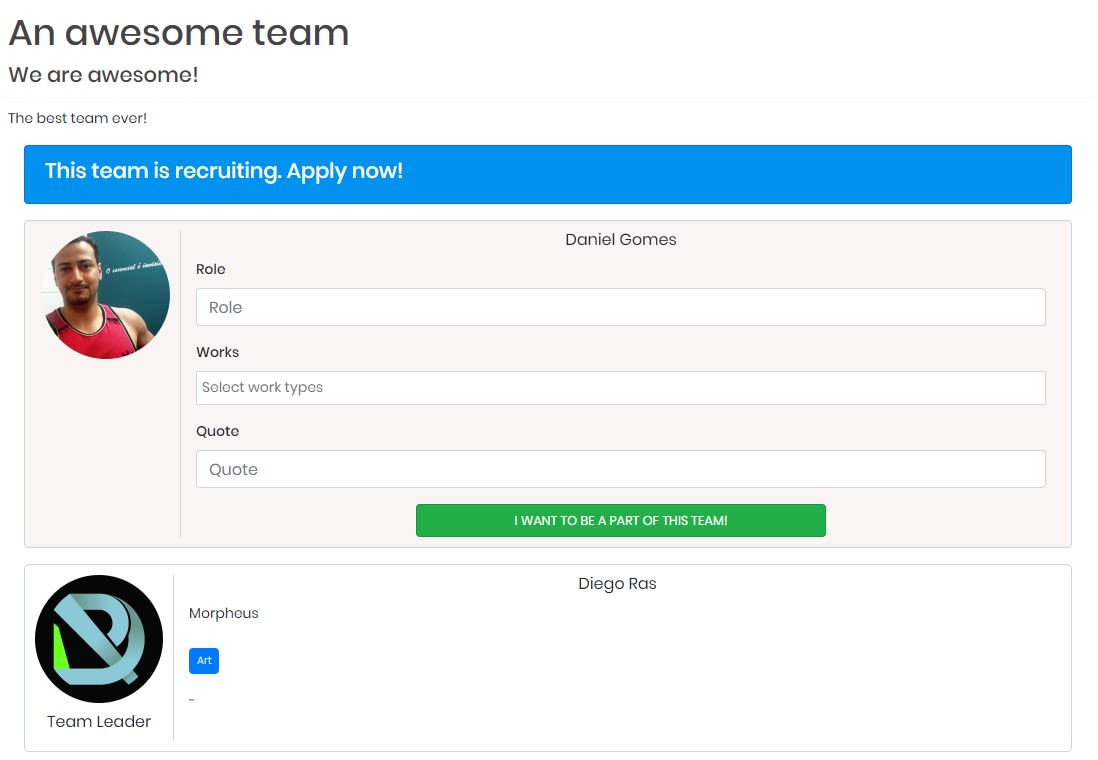 Now, all you have to do is accept or reject the applicaant:

Pretty simple, right?
What teams are you creating for what kind of projects?
Enjoy!